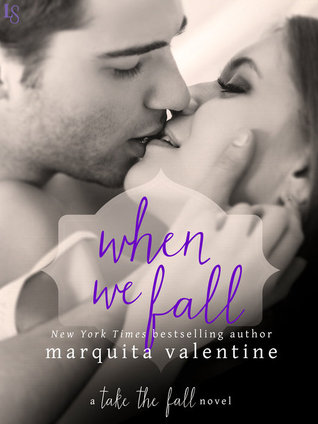 ABOUT THIS BOOK….


The last time Piper Ross saw her best friend's sexy older brother, Jase Simmons, he was being taken away in handcuffs. Seven years later, two things haven't changed: Piper is still head-over-heels in love with him . . . and Forrestville's chief of police—Piper's dad—still hates his guts. So when Piper sees a chance to get close to Jase, she makes her move—literally. As his new roommate, and as the office manager of his tattoo shop, Piper won't be satisfied until Jase knows that she wants to be his.
The quintessential good girl, Piper is pure temptation for Jase. The only reason he's always kept his distance is because she's the last person he'd ever want to hurt. But once he realizes that Piper is ready to take the leap, everything just makes sense. Suddenly Jase feels like a new man—until nasty rumors start swirling and Piper's heartless father stirs up even more trouble. Now Jase must convince Piper that she wasn't wrong about him . . . because falling in love never felt so right.
MY REVIEW…..
My rating: 4 stars
I love it when I get the emails from Loveswept regarding authors I may like. I saw this one up on NetGalley and had to request it. I had not heard of this author prior to this book, but I definitely will be reading more of her work.
This story is about Jase and Piper, who have known each other for years. For years Piper has loved him and for years he has felt the need/urge to protect her. Unfortunately, Jase gets sent to prison for 7 years, and after his release he goes on a binge of sex/drugs/alcohol. However, he is still fiercely protective of Piper and attracted to her. He thinks he's not good enough for her so he tries to keep his distance, which he fails at miserably.
Piper is a rich girl from the uppity side of the tracks. However, when we meet her, she has moved out of her parents home, and they have disowned her. She had been living with her BFF and Jase's sister, but since she is getting married, she feels they need their space so she asks Jase for both a job and a place to live. He's incapable of telling her no 🙂
I loved this story but I especially loved Jase, even though at times I thought he was being a whiney ass little jerk…but in his defense he was incarcerated for 7 years and has little "relationship" his love for Piper is true.