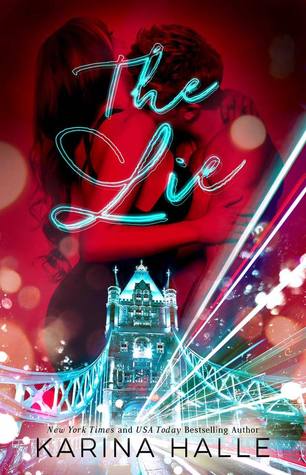 Now Available
Blurb
Their love led to a lie
Their truth led to the end
Brigs McGregor is crawling out from the ashes. After losing his wife and son in a car accident and his job from his subsequent downward spiral, he's finally moving forward, getting a prestigious teaching position at the University of London and a new life in the city. Slowly, but surely, he's pushing past the guilt and putting his tragic past behind him.
Until he sees her.
Natasha Trudeau once loved a man so much she thought she'd die without him. But their love was wrong, doomed from the start, and when their world crashed around them, Natasha was nearly buried in the rubble. It took years of moving on to forget him, and now that she's in London, she's ready to start again.
Until she sees him.
Because some loves are too dangerous to ever indulge.
And some loves are far too powerful to ignore.
Their love just might be the life and the death of them.
My Review
WoW.
Honestly, I was not sure what to expect. I just know I love this series of books, I love Scottish men, and I love second chance romance stories.
I was not prepared for the emotional toll this book would take on me….
Brigs McGregor met a girl once, and he fell in love. The only problem was, he was a married man. When he decides he is going to leave his marriage, his wife, denies this. She simply won't allow it. So he tells her. And she, in rare form, acts in a way that causes a tremendous loss for Brigs.
Natasha is a young woman when she meets Brigs, and she falls in love for him, and never falls out. But then he crushes her spirit and it takes her years to recover.
4 years later, Brigs is finally returning to the world, returning to teaching. Natasha is returning to school to finish her degree. Fate has brought these two together again, and once they see each other, the fire returns.
They rekindle what they had, because while the pain of the past is there, what happened tore them apart, the tragedy does not mean that they cannot be together. They love each other. They never stopped. They deserve to be happy.
I loved this story. It made me sad, then happy, then sad, then happy again. It made me mad at times, made me want to punch her immature and jealous roommate and made me want to hug that man for his pain.
5 WickedGoodStars from me on this book.
ARC received in exchange for an honest review.